There is a wonderful opportunity to visit and take part in the annual Austin PowWow the weekend of November 18! Since we're studying Indian Nation cultures in different regions over the next few weeks we wanted to let you know so your family can have the option to visit and possibly be able to take part in some of the cultural events offered…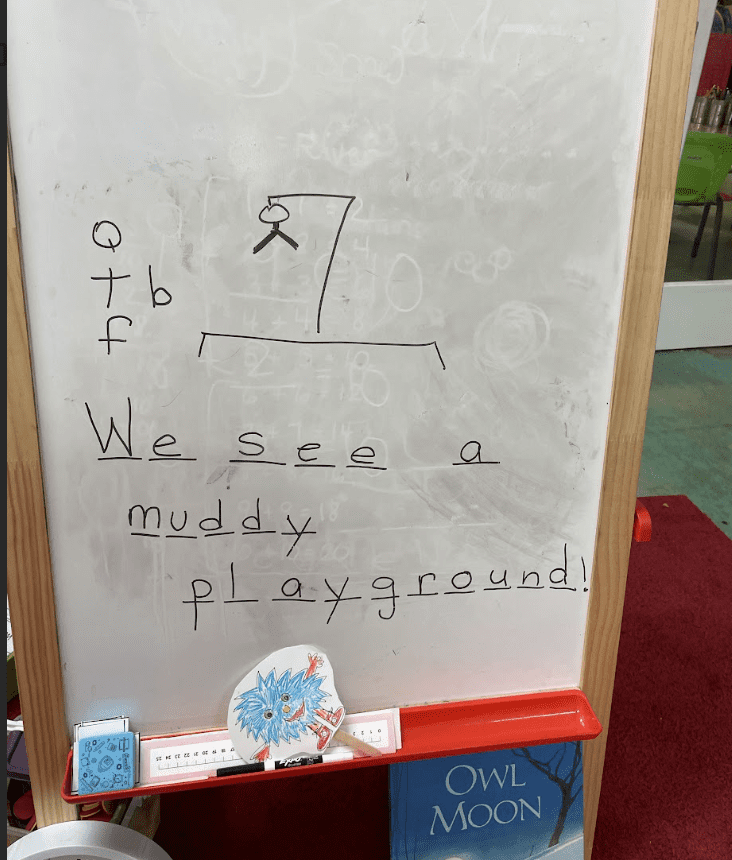 What's Around Us?!
The Southwest!
We "visited" our first region of the US this week exploring the landscape and resources of the Southwest. We considered what resources might be available to us for tools, clothing, food and shelter. We made paper dolls fashioned with Hopi designs which included a tunic dress called mantas and breechcloths for men.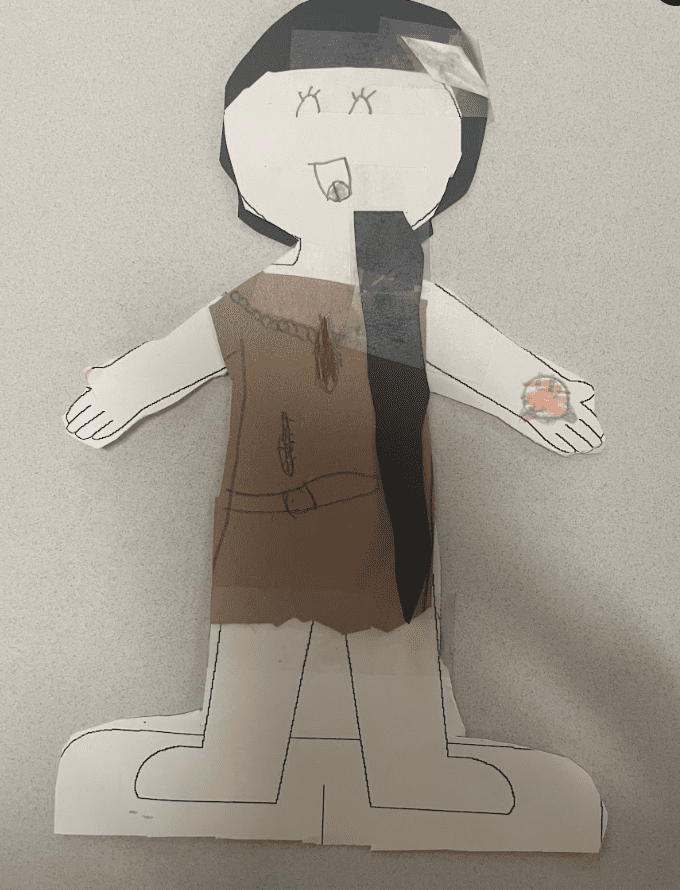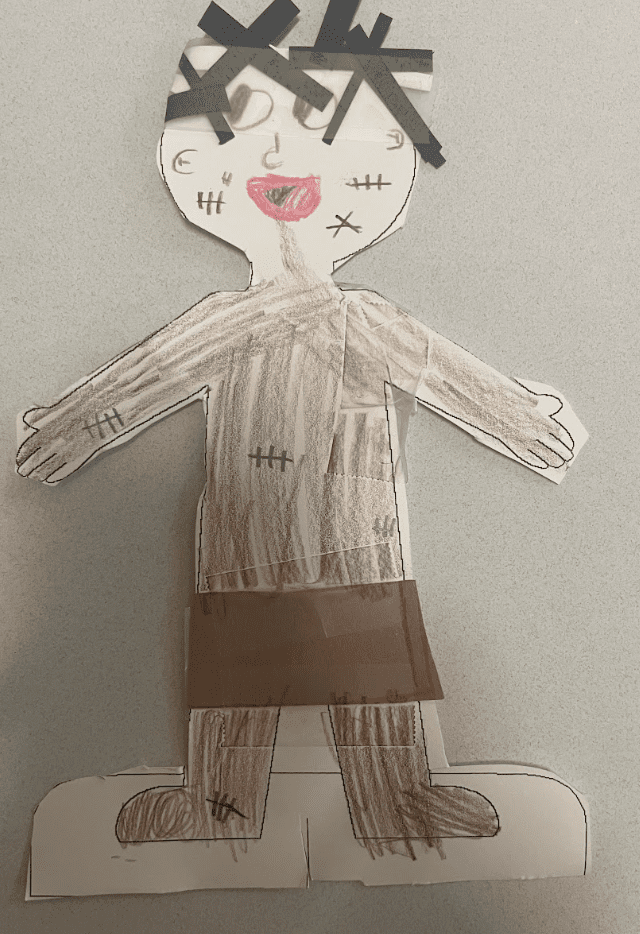 We talked about how we needed to make tools like spears, knives, baskets, and pots and the materials we could use to make them. We then considered what we would have available to make shelters. Dirt and dried grasses, we found, can be crafted into adobe bricks.
Adobe brick making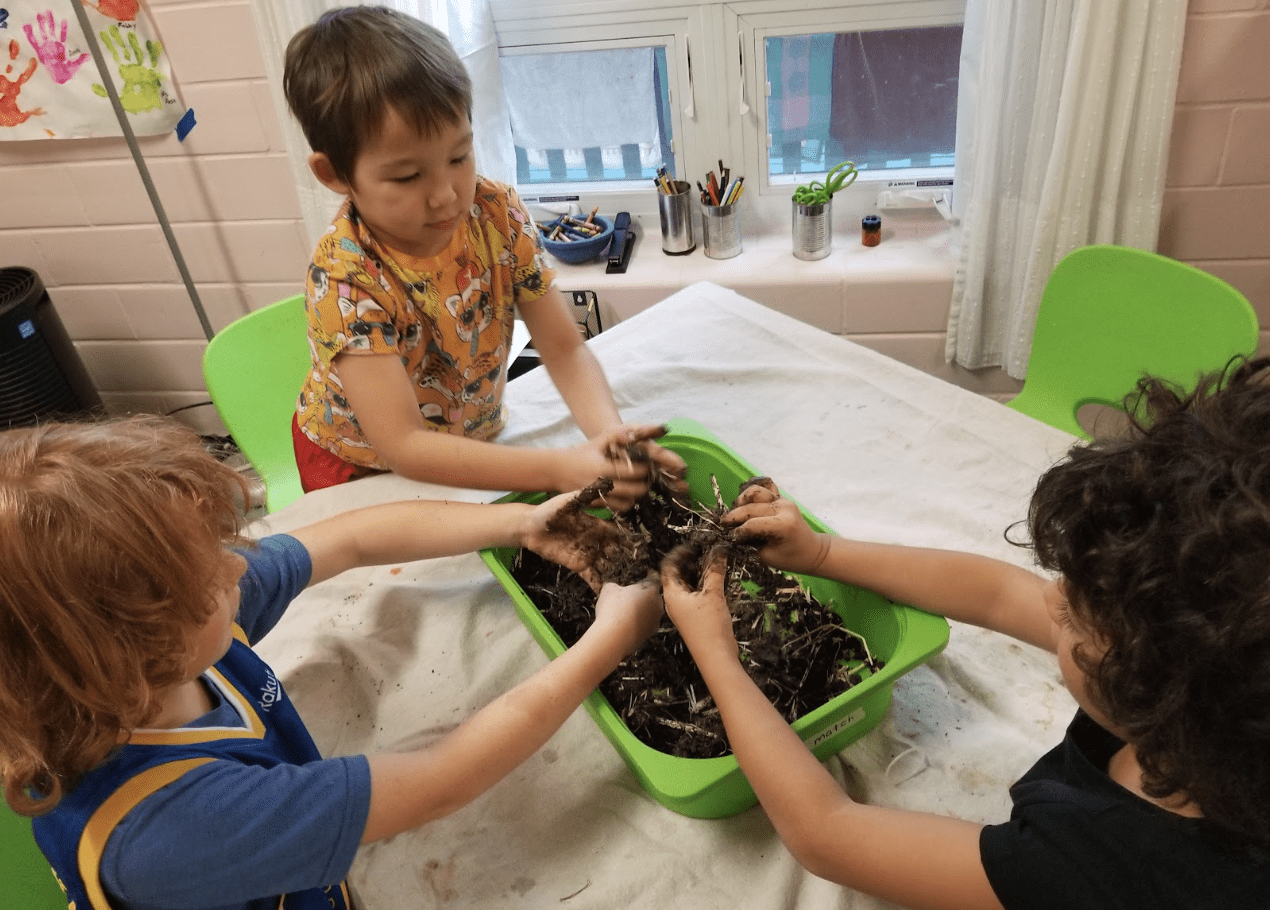 We listened to a traditional Hopi story and learned that this was one way Indian nations passed down important information from generation to generation. We learned that the Pueblo people not only used the earth to make their homes, but they refined their tools to store the food they grew: they made beautiful pottery.
While adobe clay was rough and tough and mixed with straw, pottery clay was ground into a fine powder before mixed with water. Alphas learned about two important pottery artists, Maria Martinez and Mary Cordova. Mary Cordova was driven to create something to honor her grandfather who was a great storyteller in her life. Her clay doll figures show a storyteller with an open mouth regaling lots of "chubby babies" with their wisdom, or "medicine." Alphas learned how to knead their clay and work it into their own storytellers, and breathed life into the souls of their creations.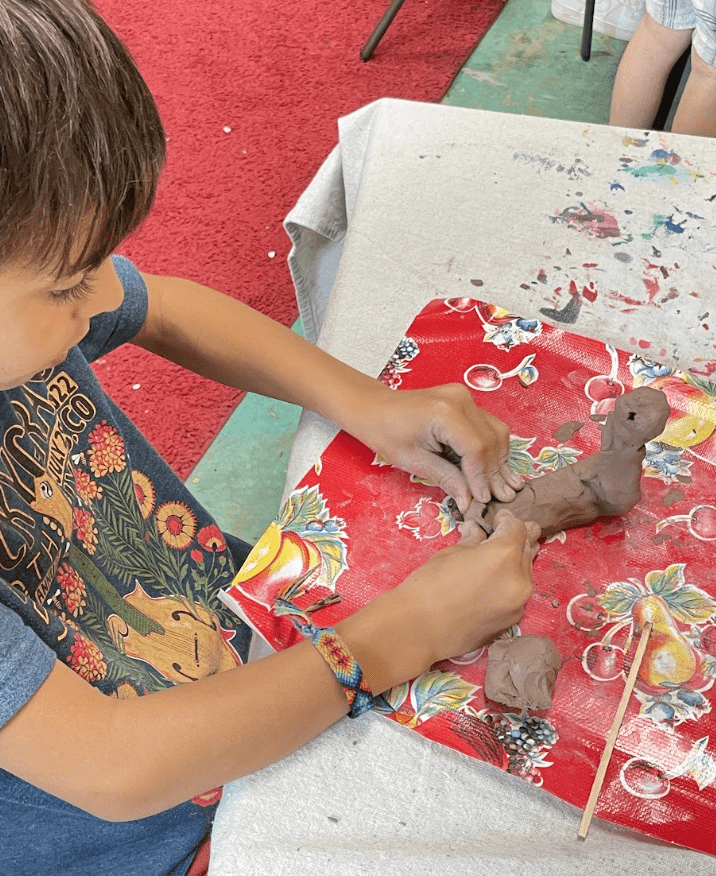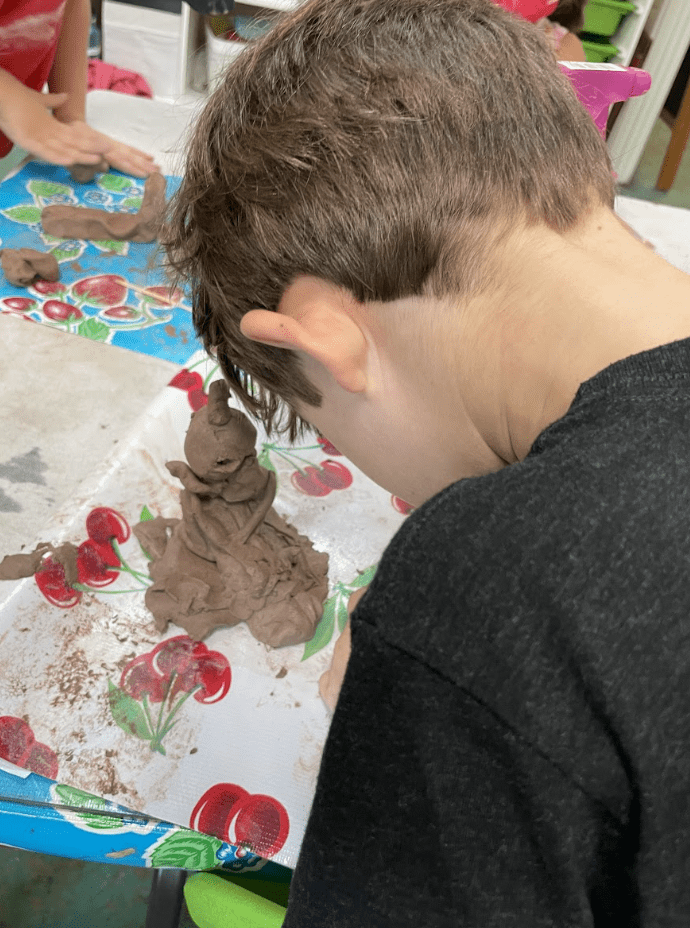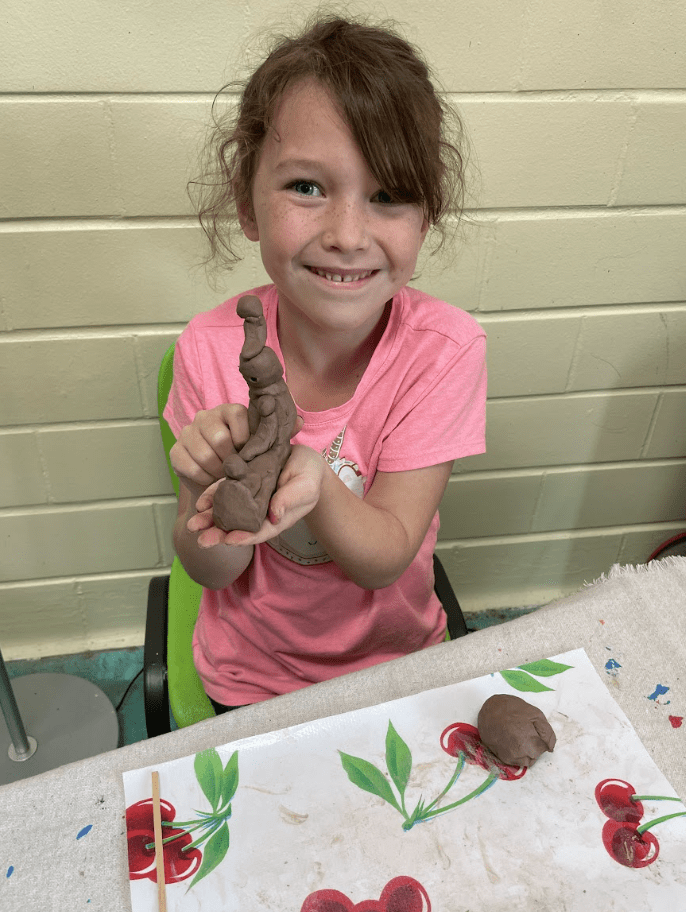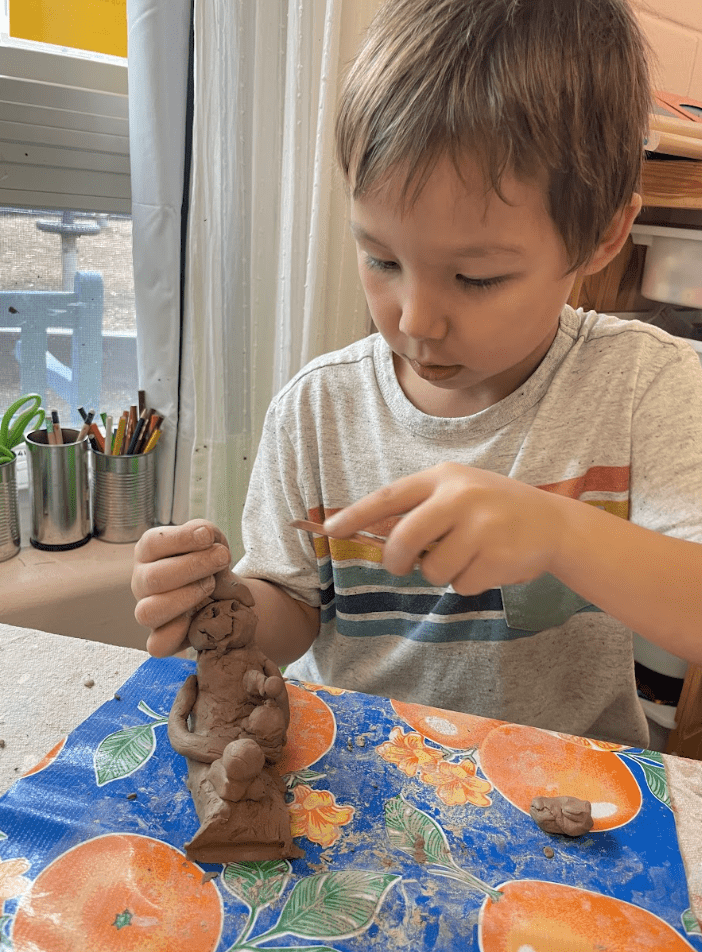 We watched a short black and white silent film made in the 1920's about Hopi life which was pretty extraordinary to see – it showed pueblo life, cooking in the home, sheep herding and the expansive maize gardens they created. We also learned from the film that hopis would trade jewelry they made for parrots from South America and that they kept eagles for pets! The feathers of these birds were highly valued. Hopi silent film
We thought about what the children played with and made pok-e-ans or shuttlecocks out of clay balls, cornhusks and feathers!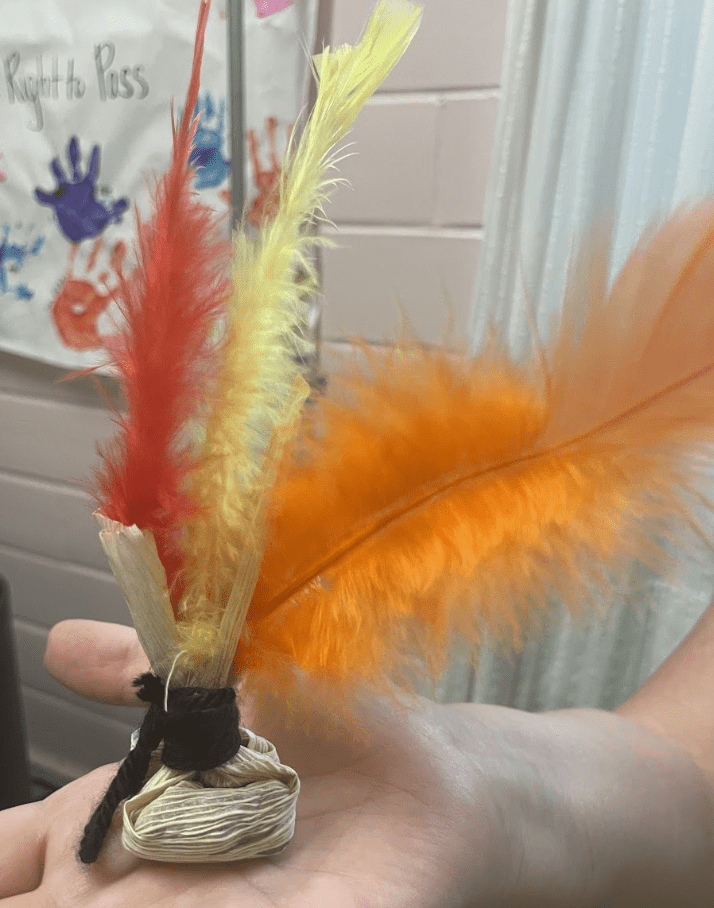 This week in Math…
Ms. Kim's group…
This week Alphas started breaking quantities into two combinations. We had a Bag-of-Mystery, that contained blocks of a certain amount that we had to deduce not only the two colors, but also the combination… We are learning new vocabulary, and played new games, "Race to the Top" and a tricky card game to build our math agility called "Nuh-uh…"
Circling "addends…"
Which combination of addends will get to the TOP?!
Ms. Kim: I have a 2….Ellie: NUH-uh…YOU have a ONE!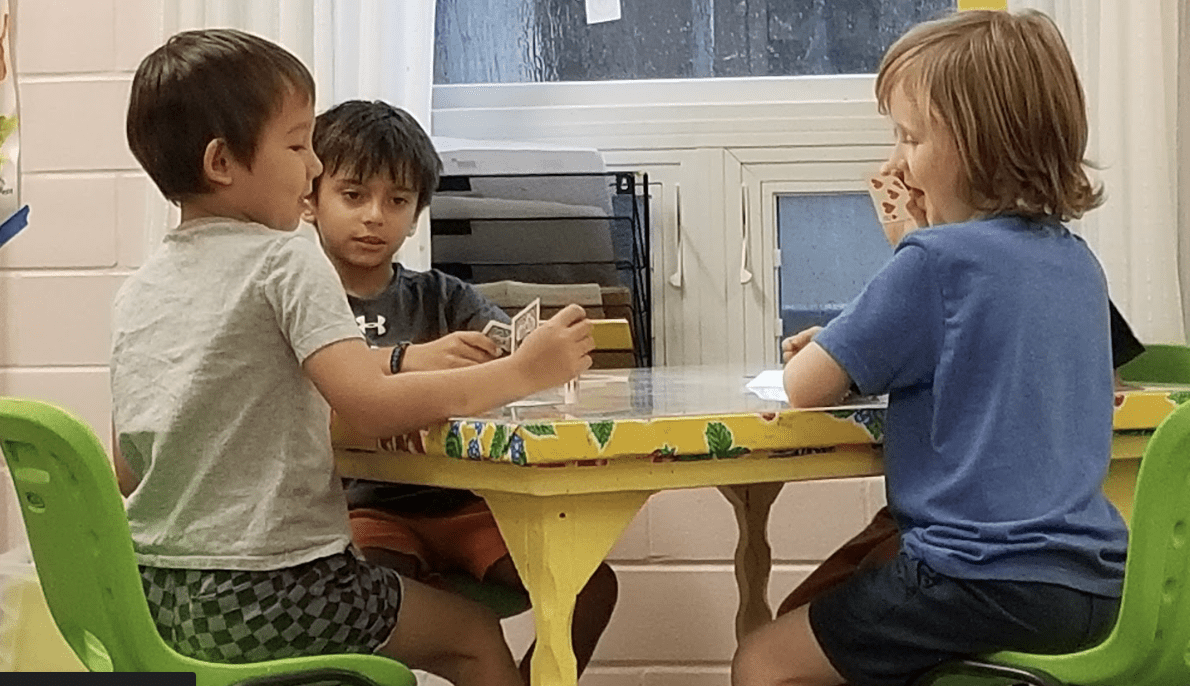 Leo: I have a 4… Wyatt: NUH-UH, you have 3!
Ms. Eliza's Group…
We have been making great progress collecting strategies to make addition easier and practicing using mental math and our memory to solve facts. We worked on adding with doubles and how knowing those sums help us with adding doubles plus 1…3+4, 7+8, 5+6, etc.
Playing First Sum Wins – facts to 18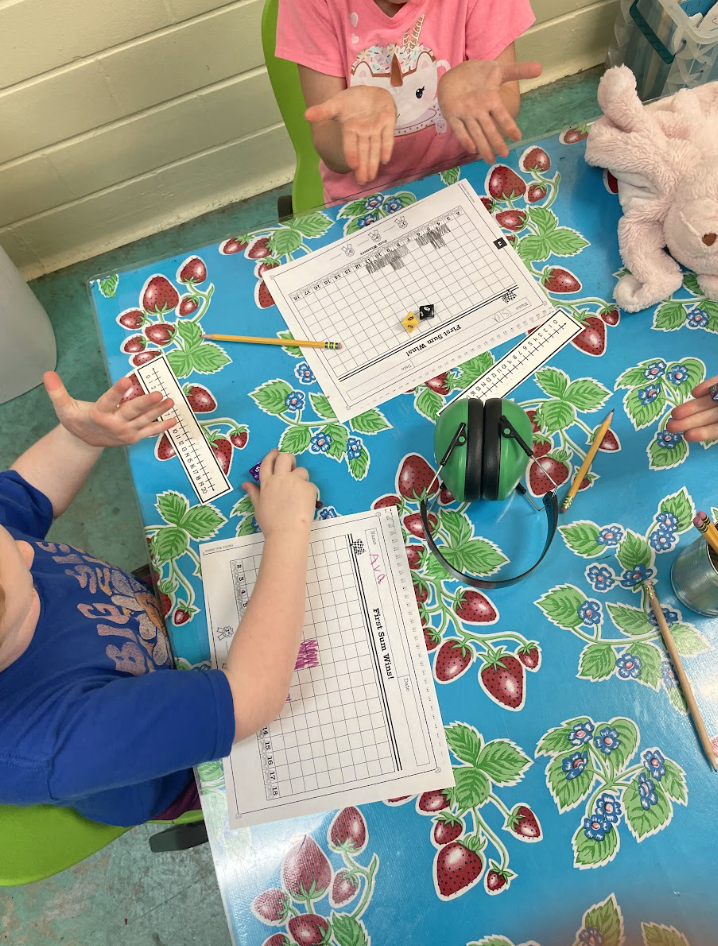 Facts to 10 Solitaire
This week in Language Arts…
Ms. Eliza's group…
Our letters this week were Ii and Ff. We've been making c-v-c words with the short a sound and we shared our halloween costumes.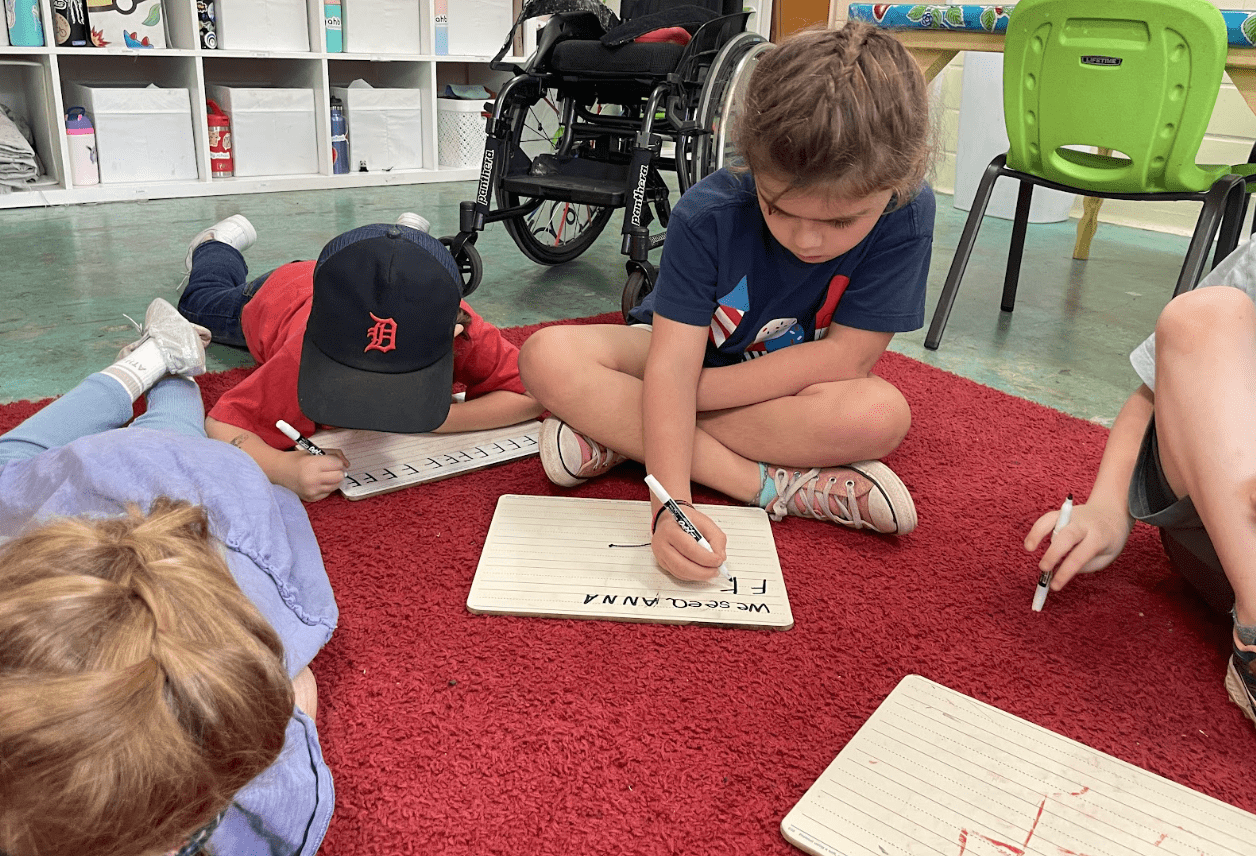 We copied the words My Costumes for handwriting practice, but we've also started sounding out words we write on our own…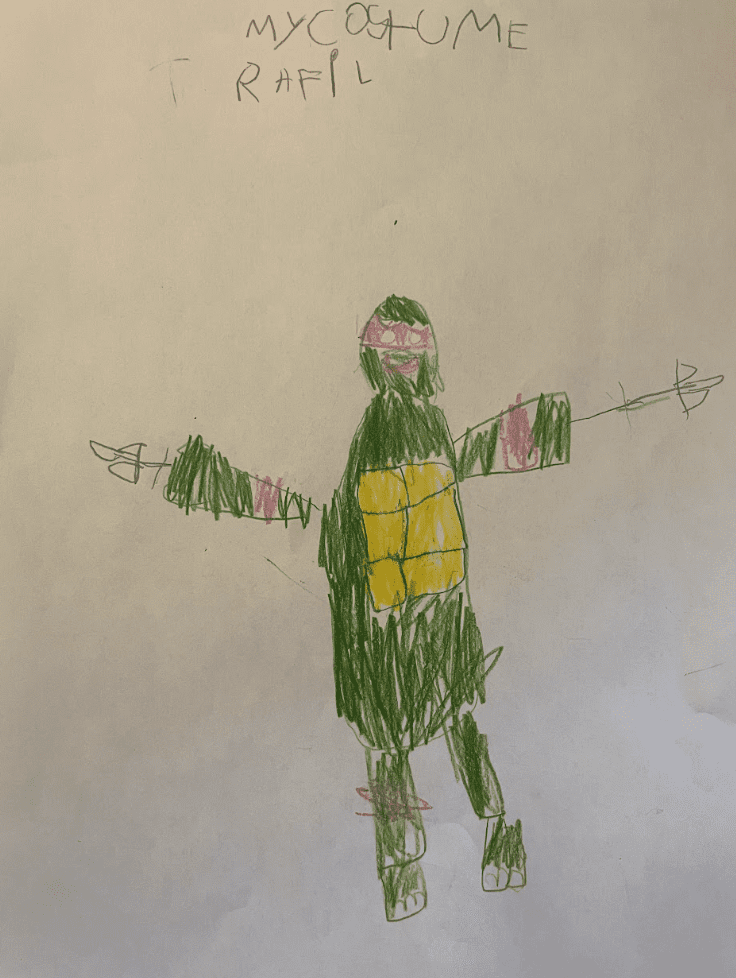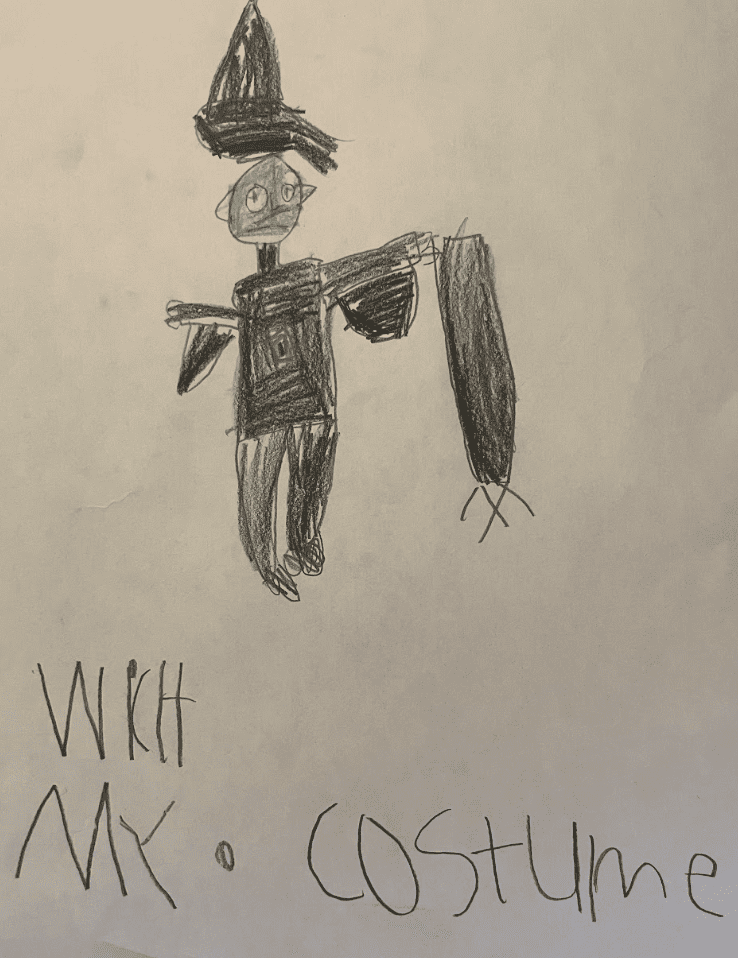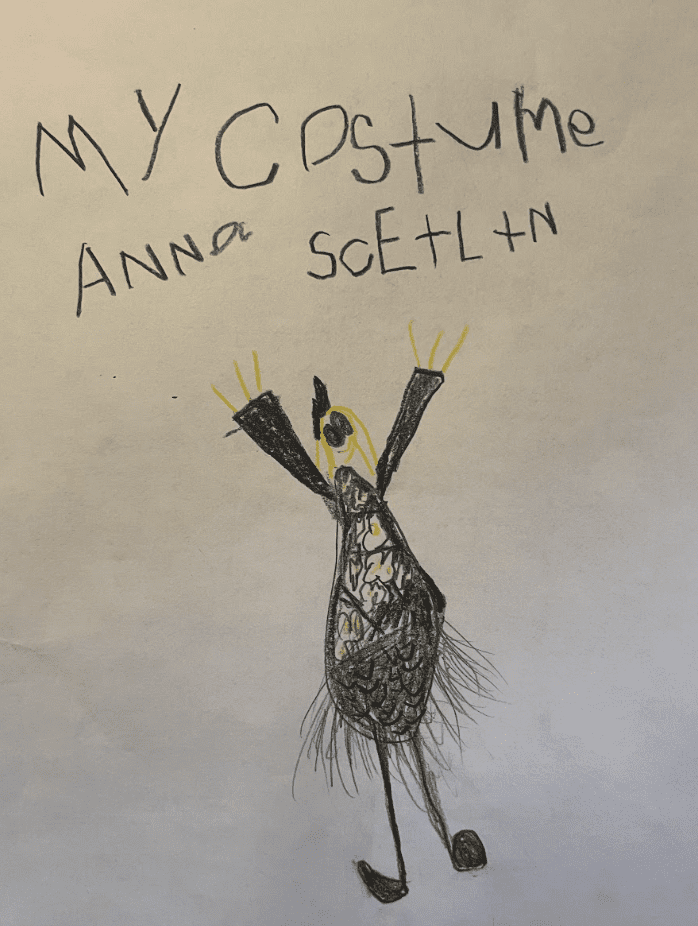 Ms. Kim's group…
We worked on silent-e words, and some of us learned the FLOSS Rule. We read an illustrated nonfiction book by Gail Gibbons and discussed why she felt inspired to write it. We took our own notes about all the things we remembered from her book and turned those notes into sentences. We met our new journals and broke them in with some handwriting practice and our very first dictation practice!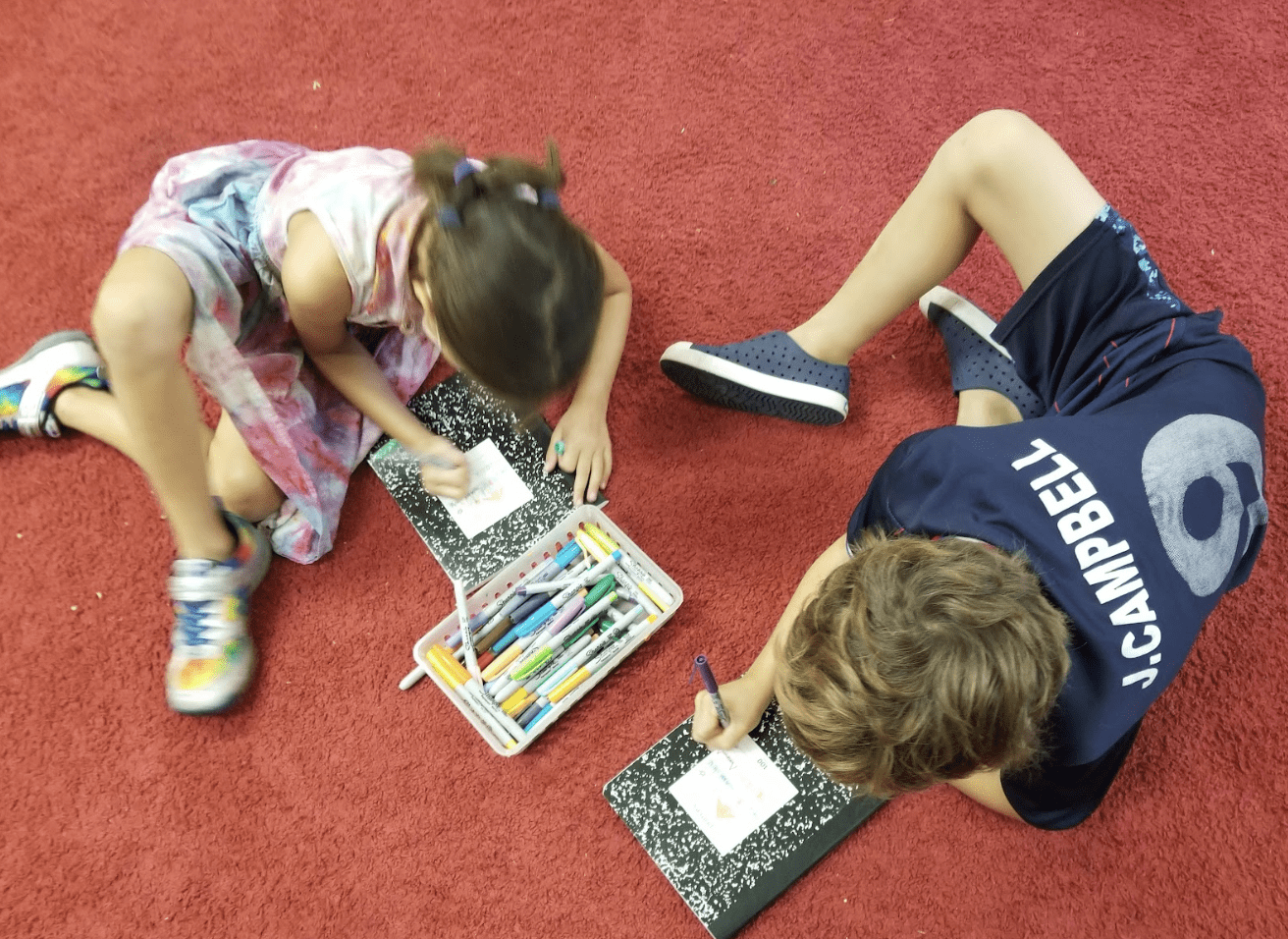 YAY…Journals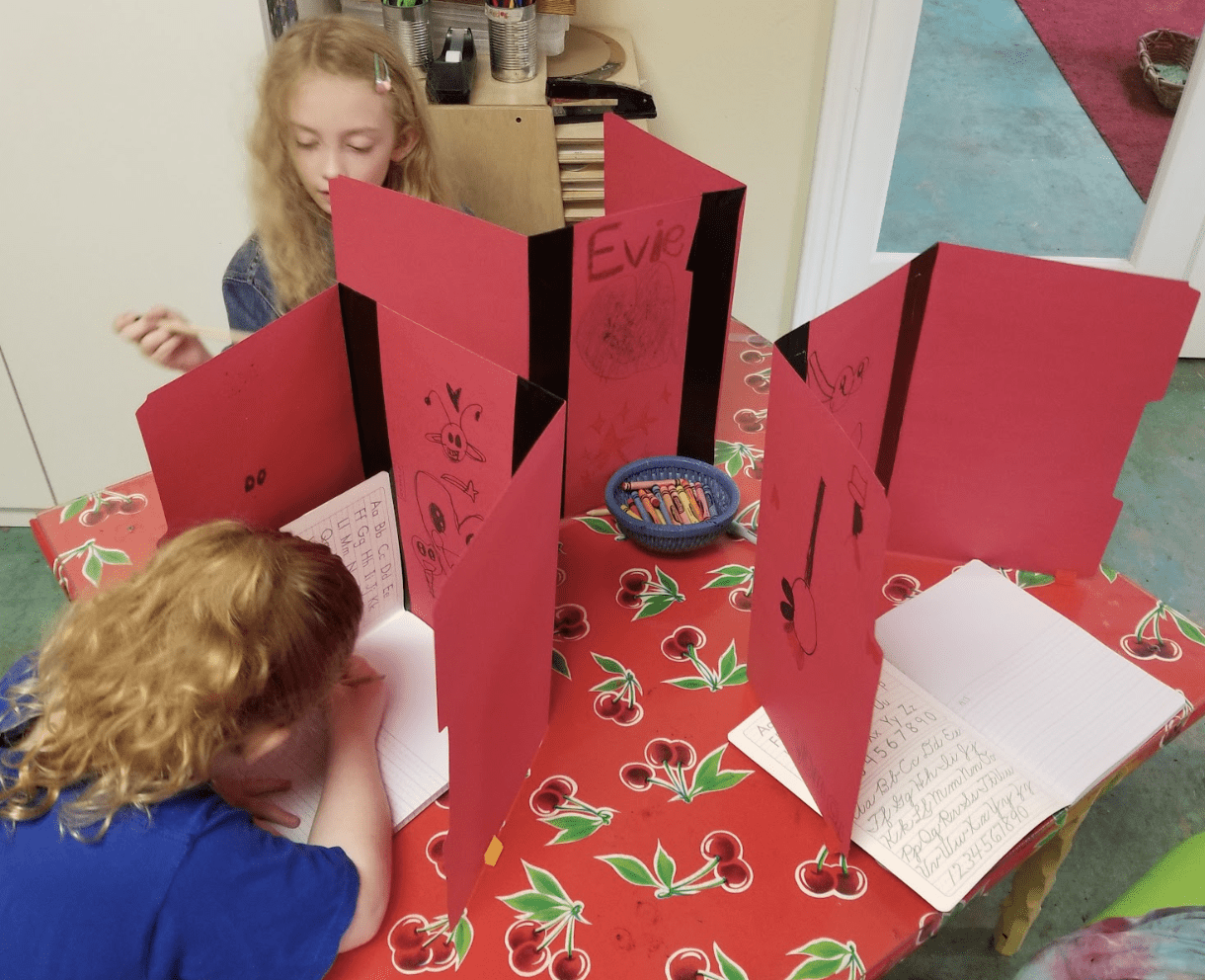 Dictation ROCKED!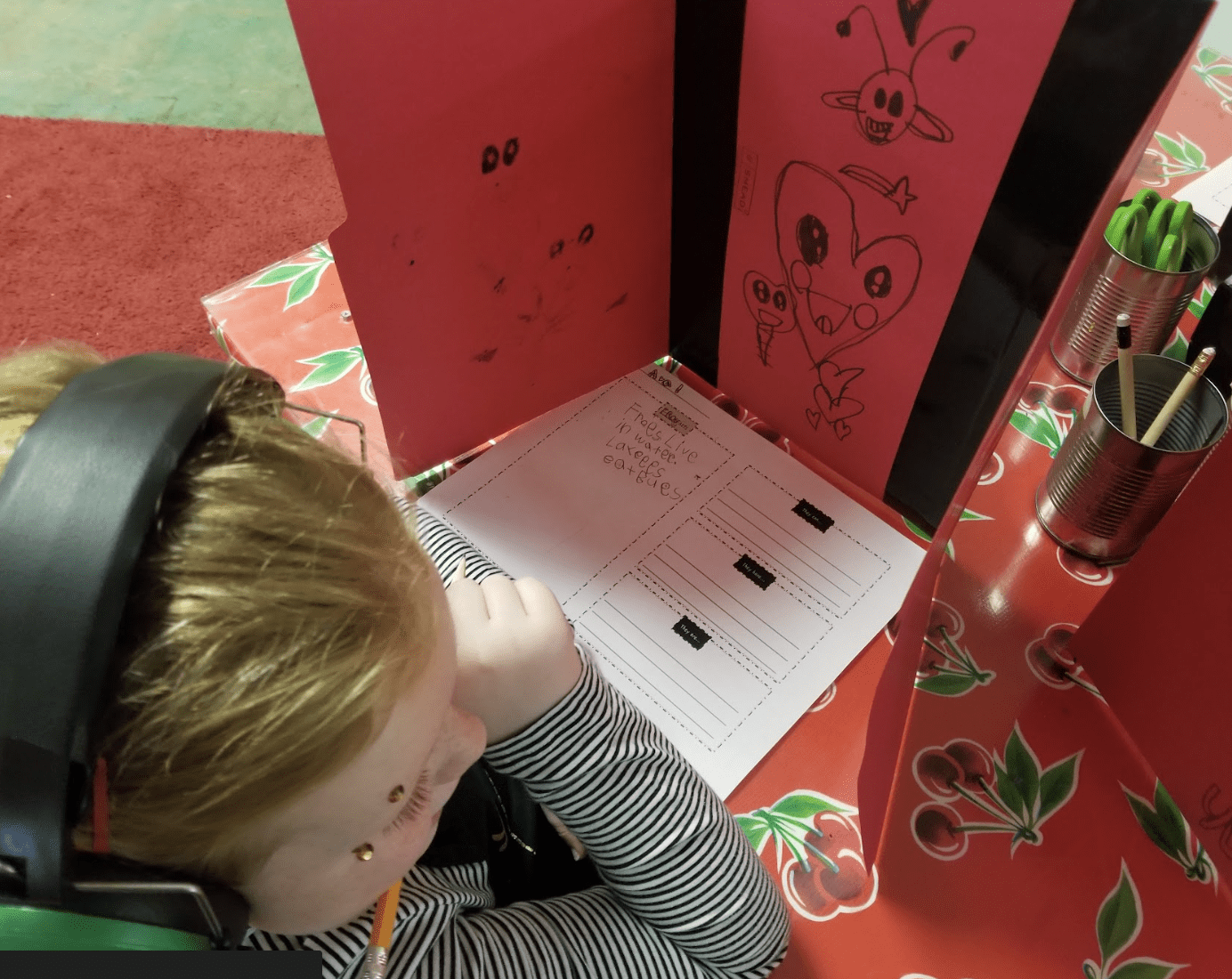 "Offices" help us focus.
Alphas share their notes…
Morning Activities and Indoor Recess…
They're leaving on a jet plane!
(and getting photo-bombed!)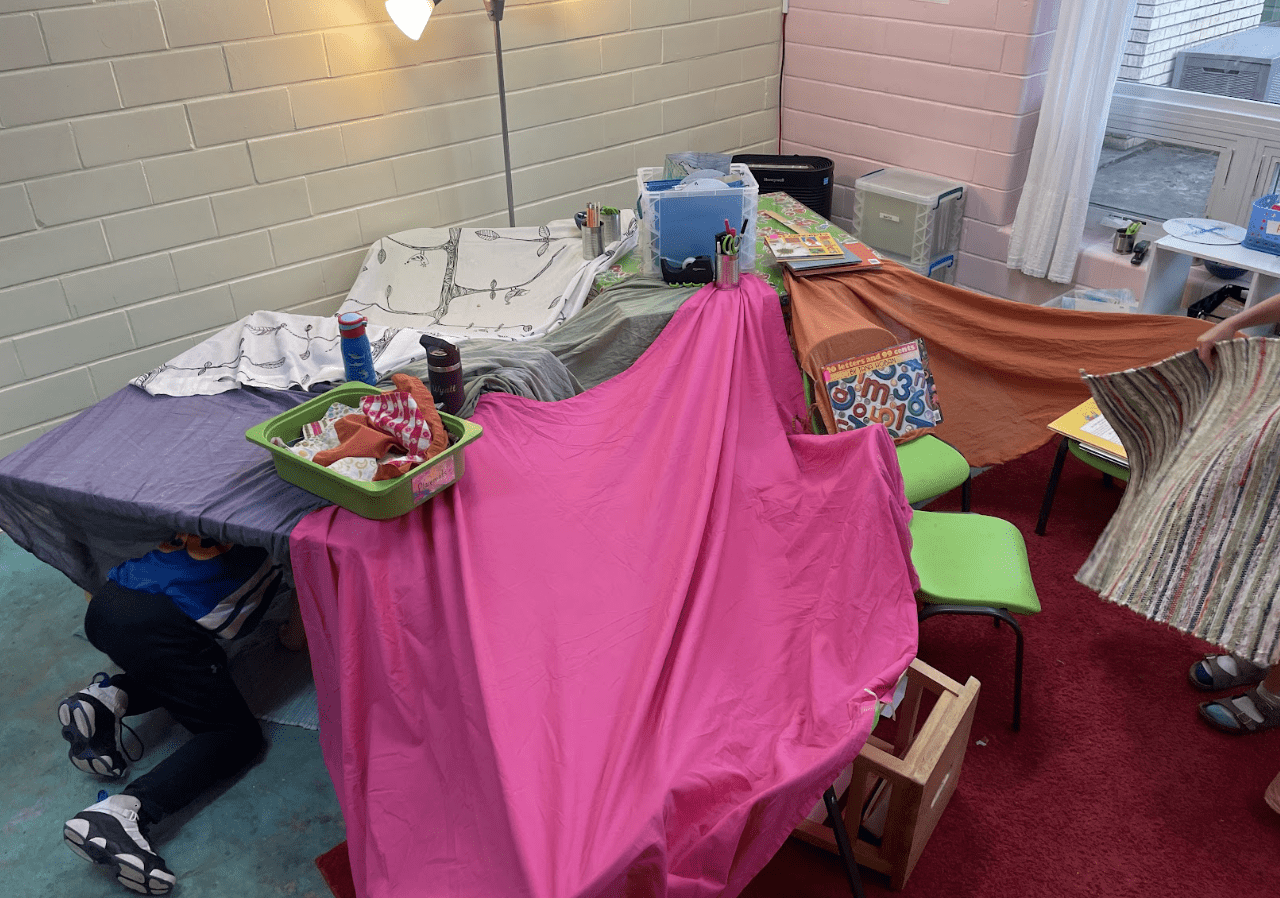 Tent-City reached new heights (until the powers that be shut it down)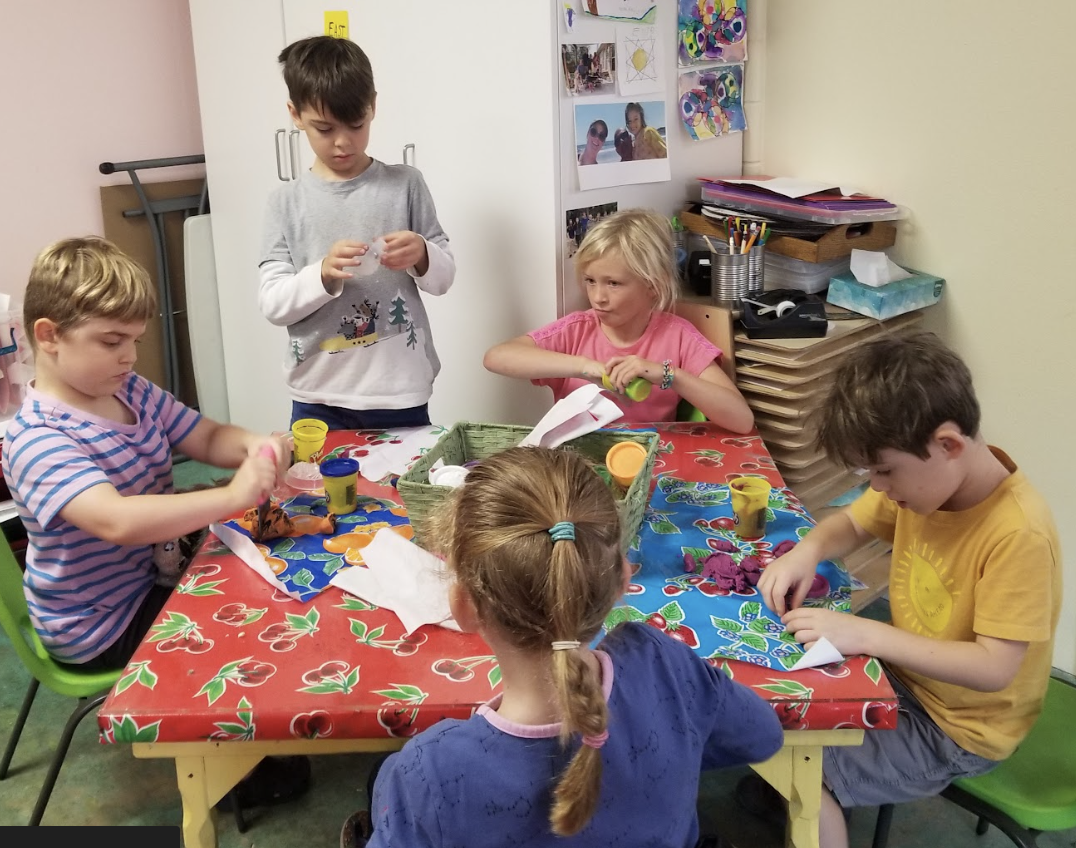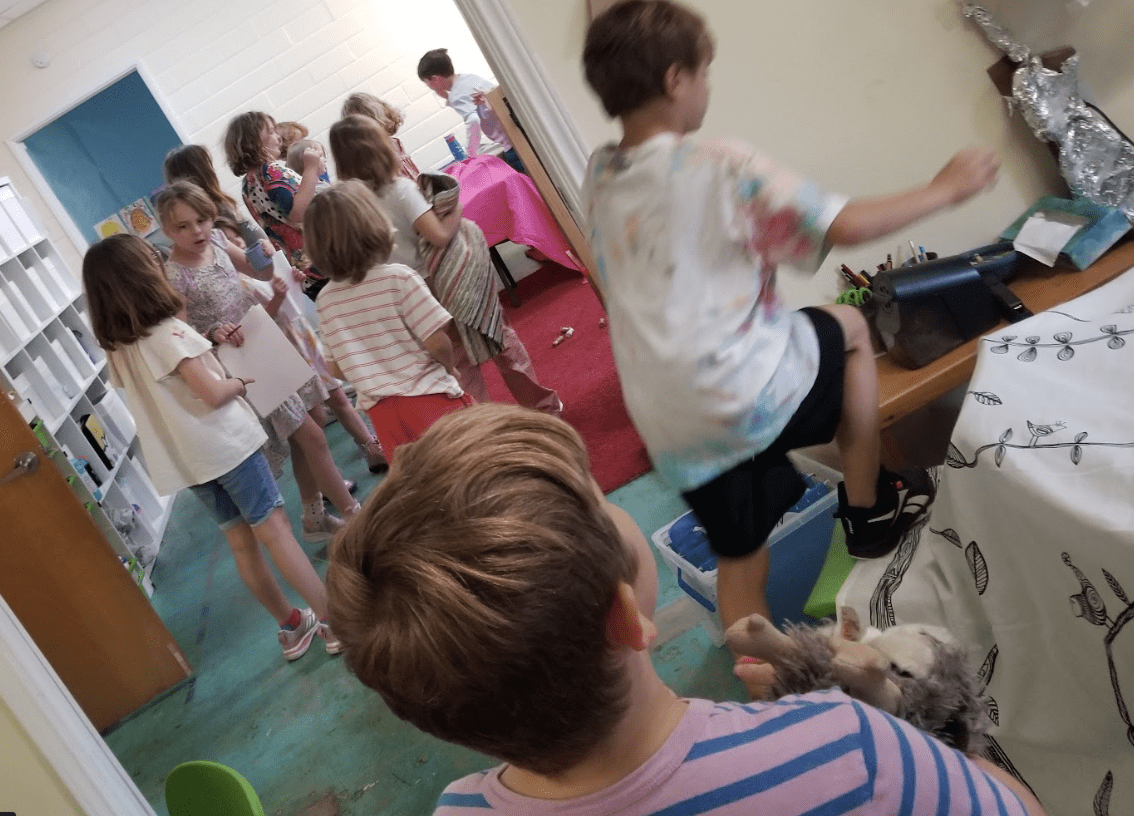 It was so fun to have our old Alpha-friends share indoor recess in our Alpha Room!
Next time, maybe some of them will join us in reunion with a Wild Rumpus!
Just another week with Amazing Alphas…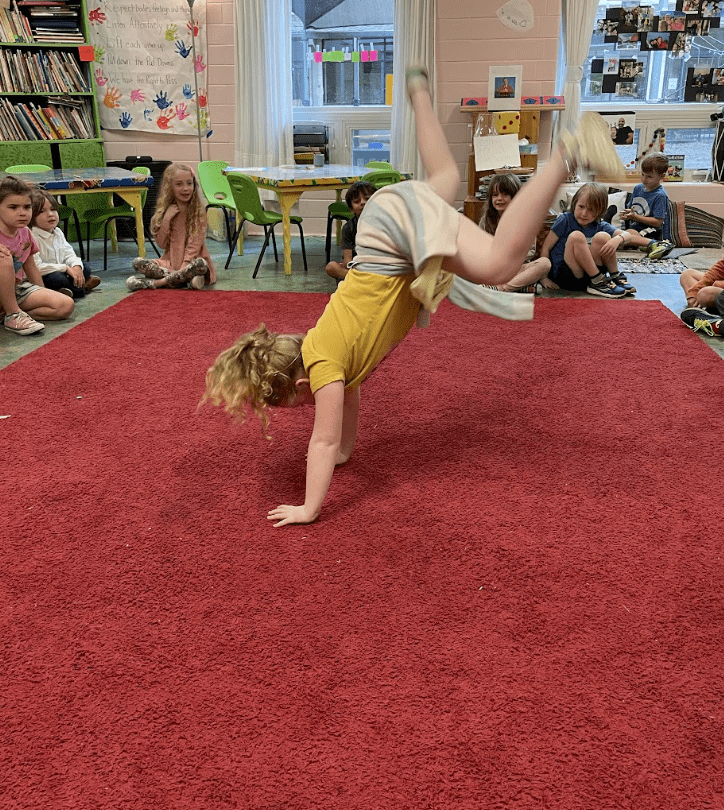 Wild Rumpusing…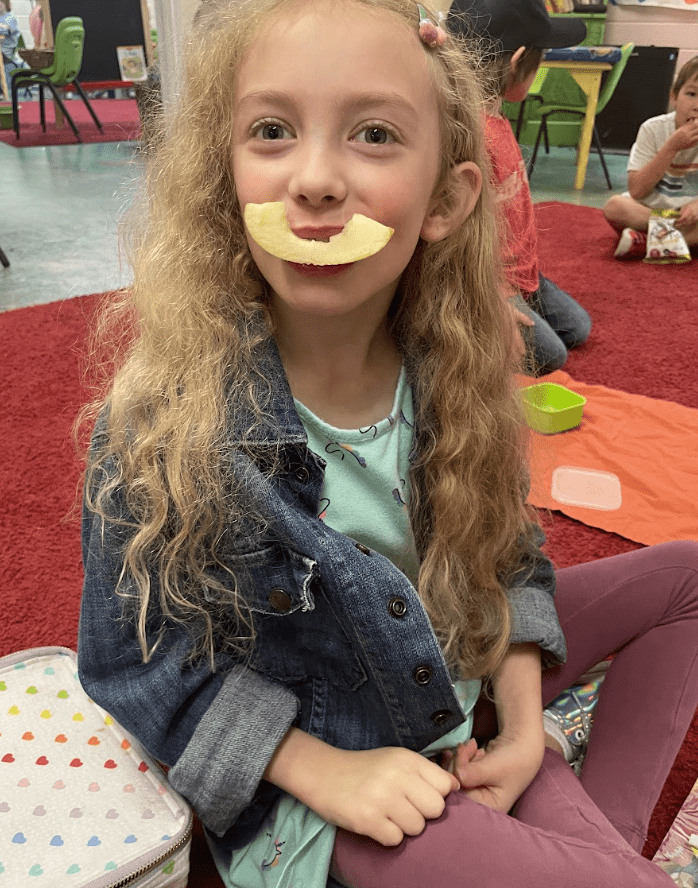 apple -smilin'…!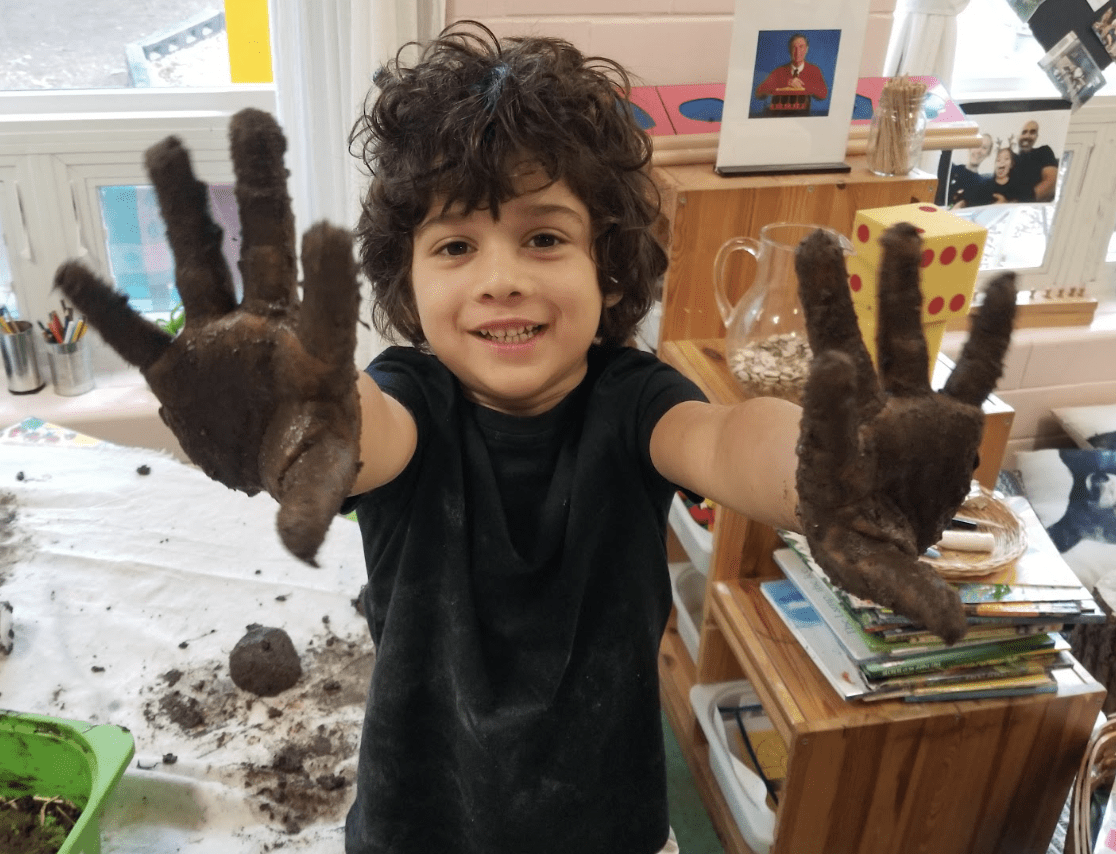 Muddy-messin'!