FACULTY
Where Teachers Love Teaching
18 Years
AVERAGE TEACHING EXPERIENCE
Top 10%
NATIONAL PERFORMANCE, 8TH GRADE, '20-'23
Teachers Make the Difference
At AHB, we do more than simply educate students. We offer a program students love. But students only thrive when they feel understood and motivated by classrooms filled with positivity and connection. We find caring, enthusiastic faculty members with experience developing critical thinking and fostering social emotional development. Then, we support our teachers so they love teaching at AHB.
Administrative Team
B.A. English & Education, Vanderbilt
15 Years Experience
8 Years at AHB
"I believe school shouldn't be a grind."
Shari first came to AHB as a parent in 2014. Shortly after enrolling her two children, she found herself called back to the classroom (after years as a stay-at-home parent) and spent nearly 3 years teaching Humanities in Delta and Gamma. She loved teaching (and learning!) at AHB, where the nurturing environment supported creativity and curiosity alongside academic rigor. She later left to start a small business, and though much was learned in this detour, she ultimately she found herself missing the spark that comes from working with young people. In 2019 the opportunity arose to rejoin AHB on the administrative team, and Shari jumped at the chance to help serve and lead the community for which she already held such deep appreciation and respect.

Originally from Minnesota, Shari earned her BA in English and Secondary Education from Vanderbilt's Peabody School of Education in Nashville, Tennessee. She met her husband there and spent the next several years teaching high school English and special education while following his work path around the country. After settling in Austin in 2001, Shari worked as a writer and editor for an educational publishing company and took on the role of Assistant Director when the company started its own elementary micro-school, KAMICO Academy. Though she misses teaching nearly every day, Shari enjoys the "big-picture" problem-solving involved in school administration as she works to coordinate and best serve the needs of students, parents, and teachers.

When not at school, Shari aims to find pleasure in keeping family life afloat: walking the dog, gardening, playing family games, and sneaking the occasional date night (or Netflix binge) amongst chauffeuring busy kids.
ASSOCIATE DIRECTOR
Alexa Corbett
M.A. Education, UMD
B.A. German, UT
11 Years Experience
7 Years at AHB
"When children are seen and heard, they experience the confidence to explore and learn."
Alexa has an undergraduate degree in German from the University of Texas and a Master's degree in Education from the University of Maryland. She taught for five years in inner-city Baltimore, and then moved to North Carolina, where she worked with curriculum implementation and licensing for the NC Real Estate Commission. After many years at home with kids, she is excited to be back in her wheelhouse – working in education and organizational development.

Alexa's family found AHB in 2013 when her oldest son started Kindergarten. All five of her children have benefitted from AHB's unique approach to education. Alexa finds great value in collaborative learning and the work/life balance that AHB offers her family. She served as President of AHB's Board of Directors for almost three years before accepting the role of Associate Director. She enjoys sharing AHB's magic with families who are searching for an educational community.
Outside of school, Alexa has a passion for renovating old houses and exploring the world with her family. She is on a mission to visit all 50 states and every U.S. National Park. At home she enjoys yoga, growing vegetables and training her cat, Henry.
Alpha Teachers (Kindergarten-1st Grade)
Kim Longacre
B.A. English, UT
26 Years Experience
14 Years at AHB
"My students and I enjoy singing, creating, and building our amazing Alpha community."
Kim received her B.A. in English from the University of Texas at Austin. She started teaching in 1983 at Athena Montessori School, one of the original pre-schools in Austin. She and Joe McDermott founded The Phoenix School in 1985, where Kim served as both the director and as a teacher. Kim has 5 sons who have kept her delighted, inspired and a true believer in life-long learning! Kim created summer camps through The Life Empowerment Center, where she designed curriculum and taught students how their brains work and how learning happens.

In 2007 she started teaching at AHBCS in the Alpha room teaching math, science, social studies, Monday Science Lab and all after school classes – ranging from portrait drawing to Greek history, from theatre to intro to music!

In the summer of 2010, Kim became the director of education for HealthStart Foundation, a non-profit whose mission is to create healthy communities starting with early childhood education. Her main accomplishment with HealthStart was writing 9 volumes of curriculum!

Kim returned to AHB in 2013 and is thrilled to be back in the classroom singing and creating with students, alongside inspiring, supportive teachers, administrators and parents.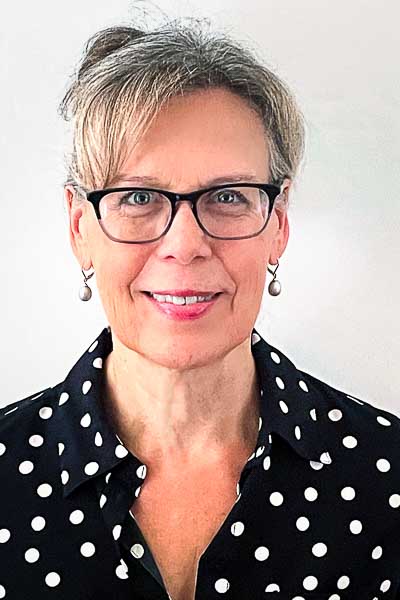 Eliza Waugh
B.A. English & Fine Arts, UA
20 Years Experience
14 Years at AHB
"I believe inquiry based learning and hands-on exploration is key for students to discover the world we live in"
Eliza received her BA from the University of Arizona. She quickly realized no one was hiring poets or painters and tried on a variety of hats to pay the bills and support her art. Eliza has always had a child's heart and never wandered far from a curiosity and wonder for nature, art, science and all of the things that also bring children joy. When she became a mother she found her calling as an educator. She sought right away to create classrooms that were communities where everyone's voice is heard, where all of the students feel safe, supported and empowered.

Eliza believes that inquiry based learning and hands-on exploration is key for students to discover the world we live in. She feels it is a privilege to work with children and you will often hear her say "We are all each other's teachers." She is certified in Tribes (now known as Peace Learning Circles), and has years of experience engaging students in social-emotional experiences. She once trust-fell into the arms of 7 and 8 year olds!

Eliza and her husband raised their two sons in Austin. Both of them spent some of their educational years at AHB during its formative years. She loves the mission of the school and has been an integral part of the changes and growth of the community and curriculum. Being with the youngest of students has always been the place where she feels most at home navigating with them all the riches that learning can bring to their lives.
Beta Teachers (2nd-3rd Grade)
Kelly Larson
M.A. Education, UNH
B.A. Education, Albion College
19 Years Experience
12 Years at AHB
"I enjoy taking children on a path of wonder and excitement."
So much to learn… so much to explore… so many exciting challenges and opportunities.  Kelly has felt so lucky to be able to share her curiosity of the world around her with students throughout her teaching career.  Kelly received her Master's in Education from the University of New Hampshire. She has taught in the primary grades in Barrington NH, Albuquerque NM, Salt Lake City UT, Los Alamos NM  and finally here in Austin TX as she and her husband raised two boys and her husband pursued a career as a geologist.

Everywhere Kelly has taught, whether public or private schools, small or large communities, she has enjoyed taking children on a path of wonder and excitement about the world we live in. She has investigated forests and fields of milkweed in New Hampshire, and built a garden from scorched earth in Albuquerque. In Los Alamos she created a curriculum for the district to get every child in the school outside at least once a month to marvel at the amazing aspects of nature.

As the Japanese proverb states- to teach is to learn, and there is nothing more amazing than exploring right alongside children. Kelly looks forward to learning and creating memories alongside your children.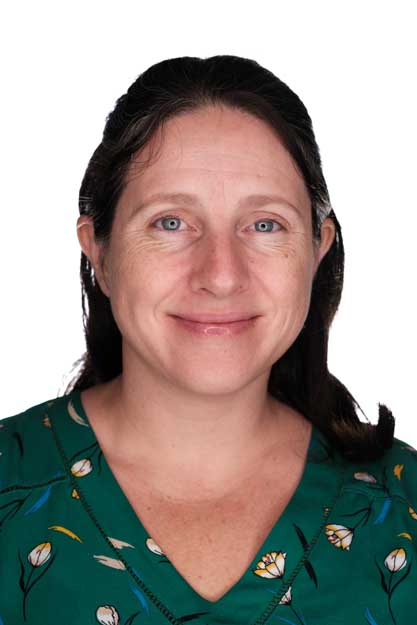 Andrea Pawlonek
M.A. Education, USF
B.A. Mass Comm., UC Berkeley
7 Years Experience
"I value cooperation, inquiry, and a love of learning."
Andrea earned a B.A. in Mass Communications from UC Berkeley and began her teaching career in San Francisco. She received her M.A. in Teaching from USF in 2013. The following year she taught first grade students at a Title I school through AmeriCorps. Since moving to Austin she has had the privilege of teaching in a variety of settings – public, private and charter.

Maya Angelou said that "At our best, we are all teachers." This resonates deeply with Andrea. She continues to be inspired by every student and is thrilled to join the exceptional team at AHB. She looks forward to building a class community that values cooperation, inquiry, and a love for learning.

Two spunky girls keep Andrea busy at home. Whenever possible she loves to pick up a good book or travel to learn more about our wondrous world.

Gamma Teachers (4th-5th Grade)
Ansley Thomas
M.Ed. Curriculum and Instruction, UT
B.A. Elementary Ed., Warren Wilson
12 Years Experience
4 Years at AHB
"I think highly effective teachers approach their work as a craft."
Ansley wanted to be a teacher from the moment she met her first teacher in Kindergarten! She grew up in the Carolinas and attended Warren Wilson College in Asheville, NC for her undergraduate degree in Elementary Education. At Warren Wilson College she focused her interests on education, psychology, and art history. She then had the amazing opportunity to teach at a social justice charter school in Asheville for her student teaching experience and her first year in the classroom. This experience propelled Ansley into teaching through a social justice lens which led her to three years in New Orleans.

She came to Austin for graduate school at UT in 2014 and obtained a master's degree in Curriculum and Instruction with a focus on Language and Literacy Studies. Her teaching philosophy is founded on three major principles: she believes that children have an inherent desire to push towards growth when learning is joyful, authentic, and experiential; she thinks that highly effective teachers approach their work as a craft; and she believes our classrooms should reflect and value the diverse world we live in.

Ansley has a special interest in social-emotional learning, mindfulness, and making authentic literacy experiences a part of every day in the classroom. She values having a strong community and relationships with her students and their families. Outside of school she loves camping and tries to visit a new national park every year! She also enjoys handcrafts like macrame, needle felting, and more!
Lorrie Salome
M.Ed. Instructional Technologies, UT
B.S. Advertising, UT
22 Years Experience
"I relish the chance to keep kids engaged in the present moment."
Lorrie grew up eating very hot chiles in the border city of El Paso, Texas. There, her large Lebanese family applied subtle pressure on her to become a teacher, but she was not ready. Instead, she scurried off to the University of Texas at Austin where she changed majors each time she was on the brink of earning that degree in order to avoid a career commitment. At last, she graduated from the Senior Fellows Honors Program with a Bachelor of Science in Advertising. She put that degree to work selling homemade (artistic!) candles at the 23rd Street Artist's market. At the behest of her father, she got a "proper" job doing project management and curriculum writing at the Texas Association of School Boards (TASB).

It was through TASB's "Partners in Education" program that Lorrie began working at the elementary school across the way. The more she visited, the more compelled she was to stay. Thus began a joyous re-falling in love with being in the classroom. Eventually, she pursued her teaching certification and spent the next 13 years working in Eanes ISD where she tackled a variety of jobs across the educational spectrum: early literacy and math intervention for struggling learners, enrichment small group pull-out for GT students working above grade level and craving more in-depth problem-solving, regular education 5th/6th grade math and language arts classes, special education inclusion collaborative teaching and instructional coaching with an emphasis on technology integration.

Lorrie's passion for technological fiddling led her back to UT Austin receiving a MEd in Instructional Technologies. A fork opened up on her career road again, and for the second time in her life she felt compelled to stay in the classroom working directly with students. She began teaching 5th grade math at Hill Elementary in Austin ISD, while also serving as the Campus Innovation Coach (a district position created to help provide more personalized technology support and training to fellow educators.)

Teaching throughout the pandemic helped reframe Lorrie's emphasis on tech incorporation. Rather than blanket-use of technology to serve an educational need, Lorrie now relishes the chance to keep kids engaged in the present moment and nimbly rely on technology that enhances or engages with a willingness to go back to basics when learning needs to be more sensory and/or concrete. Turns out, effective technology integration is as much art as science. Lorrie loves exploring this terrain!

Ever the beautiful dreamer, Lorrie believes that passion fuels creativity and that creativity is the highest form of experience & expression. This "fueling" is what she hopes to do every day in the classroom, and similarly, what she hopes to inspire in her students—a love of imagination, a craving for story-telling, the urge to create something uniquely wonderful. She is absolutely thrilled at this opportunity to join the AHB community.
Middle School Teachers (6th -8th Grade)
Kandyce Weaver
B.A. Education, OSU
29 Years Experience
5 Years at AHB
"I strive to connect classroom studies to the bigger world."
Kandyce is overjoyed to join the AHB community. She graduated from Oklahoma State University in 1992 and has spent 21 years teaching everything from pre-K to 7th grade English. After 18 years in Texas public schools, she grew tired of watching children being reduced to data. She took a leap of faith and resigned, trusting that a more authentic learning environment awaited her. She knew when she met the faculty at AHB she had found her tribe.

Being the youngest in a family of seven kids, Kandyce learned early on the importance of working together, flexibility, and resilience. She developed a high tolerance for chaos and a sense of wonder about the world. These attributes, she believes, are a great recipe for classroom learning.

Kandyce and her husband have raised four children and recently joined the world of empty nesters. She delights in her grandson, Leo, and enjoys painting, sewing, reading, rehabilitating houseplants, occasionally binge-watching TV, and keeping her cat's food dish full. She is not afraid to get her hands dirty and intends to learn taxidermy. And she once got to join humorist Amy Sedaris on stage to make a pinto bean eye burrito.

Kandyce models curiosity and an enthusiasm for learning to her students—always encouraging them to ask, "What if?" and "Why?" She strives to help them connect their classroom studies to the bigger world. She nurtures an environment of risk taking, independence, and the sheer joy of learning new things. She feels AHB is the perfect place to begin her new adventure.
Amanda Simpson
M.S. Mathematics, TAMUCT
B.S. Mathematics, TAMUCT
8 Years Experience
4 Years at AHB
"I believe anyone can learn given quality instruction and a sprinkle of curiosity."
Amanda graduated from Texas A&M University Central Texas with a B.S. and M.S. in Mathematics.  She aspired to be a data miner before she became a graduate teaching assistant. Once she was in the classroom she decided to never leave. She is a fourth-generation teacher and teaching is in her blood.  She has teaching experience ranging from 5th grade to University.

She spends most of her spare time watching movies, playing video games, and caring for her fur babies with her spouse. Amanda's more interesting hobby is volunteering as an official for the Texas Rollergirls, the original modern roller derby league here in Austin.

Amanda believes anyone can learn given quality instruction and a sprinkle of curiosity. She hopes to provide both here at AHB.
Steve Traynor
B.A. Journalism, KU
22 Years Experience
"I believe all students can learn and achieve at high levels."
Steve is very excited to become part of the AHB Family. He received a degree in Journalism from the University of Kansas and his teaching degree from Western Kentucky University, where he specialized in History, Government, and Journalism Education.

Steve began his teaching career in Kentucky, then jumped back into the journalism world, working as a photographer and photo editor in Central Texas. Yearning from the classroom brought him back to teaching in 2008, and he has taught 5th grade through high school in social studies and journalism. His yearbook classes have won national awards, and he prides himself on blending current events and issues into his class discussions.

The quest for knowledge and building advanced skills fall right into Steve's philosophy that all students can learn and achieve at high levels. As a lifelong learner himself, he has always believed that teaching is one of the most important professions in our society.

When he is not focused on his students and their needs, Steve enjoys running and biking. He is also a Disney fanatic, and, after emptying his nest of his two awesome daughters, often visits the Disney parks in Florida and California. The recent pandemic ushered in the joys of the RV lifestyle to Steve and his wife Lisa. He is also passionate about film and music, and incorporates his vast musical tastes into his teaching.
Support Staff
CAMPUS COORDINATOR
Anne Rowes
M.L.S. Dispute Resolution, UMass Boston
B.A. Government, Texas Woman's
10 Years Experience
"I celebrate kindness and champion family/school balance."
Anne is a native Texan who grew up on a ranch that's been in her family for over 100 years. She's traveled the world, hiring and training flight attendants for 16 years. Aside from her travels, she's worked as an English teacher on the JET program in Japan, a kindergarden teacher in Orlando, as well as a preschool teacher at All Saints in Austin.

Anne is excited to partner with AHB in her children's education where kindness is celebrated and the family/school balance is taken seriously. Anne and her husband Jeff have two sons who have attended AHB. In her free time Anne loves to sit on her front porch with a cool drink and watch her children and garden grow.
BUSINESS MANAGER
Christa Spraggins
B.B.A. Management Information Systems, UTSA
11 Years Experience
"I want our families and staff to feel supported and connected."
Christa found AHB when searching for a school which could support her daughter's academic AND emotional needs. She later served as treasurer on AHB's board of directors for two years before joining AHB's staff as business manager.

Before becoming a parent, Christa co-founded a digital marketing agency where she led website design and search engine optimization. She enjoys using her business skills to benefit the peaceful community of AHB.

In her spare time, Christa enjoys reading and exploring the world with her family.
LUNCHROOM SUPPORT AND MUSIC
Emily Guerrero
M.Ed. Literacy Instruction, Concordia
B.A. Philosophy, UT
22 Years Experience
"If children leave my class knowing that they are valued and loved, the rest is just gravy."
Emily was born in Austin and was lucky enough to attend some wonderful public schools – Gullet ES, Lamar MS, and McCallum HS. She attended The University of Texas at Austin and was a member of the Longhorn Band. She graduated with a BA in Philosophy in 2000 and then worked for Meals on Wheels as the home safety repair program coordinator (Handy Wheels).

She earned her graduate degree in Education (with a focus on literacy instruction) from Concordia University-Austin in 2006. Emily taught in the Round Rock school district for 8 years before she was offered the job of a lifetime – being a mom to Charlie (Beta-1) and Annalise (future Alpha). Educators run in the family – her mother, mother-in-law, and both grandmothers were all teachers, and her husband, Efrain, is currently in his 17th year as an Art Teacher in RRISD.

During her public school teaching career, Emily taught Elementary Music and Art, Pre-Kindergarten, and Kindergarten, but she's been using music with children in a variety of settings for over 20 years. Her primary instruments are voice and tuba, but she also enjoys playing piano and drums, and may even be inspired to learn guitar…

She's grateful to have the opportunity to share the joy of music with AHB kiddos!
I continue to be surprised by the talents of the teachers. Our son who expressed little interest in math is discovering new hidden talents in areas we did not know because his teachers take the time and use math games and creative math exploration to develop and uncover his natural talents. 
OUR MISSION
A History of Balance
In 2004, AHB (Austin Home Base) opened as a homeschool coop. Today, AHB Community School offers a complete, accredited program which continues to preserve time for family. Our micro school remains limited to 90 students to ensure we always offer small classes and the attention, flexibility and connections which support students' love of learning.